Create YouTube ads for free with our online YouTube ad maker. Our easy-to-use platform allows you to make professional-quality YouTube ads in just a few simple steps. Choose from a variety of templates and customize them with your own images and text. Start making your YouTube ads online now!
Know more about
YouTube video ads
Bumper ads
Bumpers are short introductions that start at the beginning of regular videos and last only six seconds. They make excellent teasers for longer campaigns and other media because they are so brief.
In-stream commercials
Before a viewer views a typical YouTube video, these advertisements start playing automatically. After five seconds, they typically have the option to skip the advertisement, so it's critical to make the most of this time.
Video discovery ads
These are an instance of a search ad. They are video ads that show up at the top of search results or in a list of videos that are related to the query. When a viewer clicks on one of these to watch, a related banner advertisement will appear next to the video player.
The only YouTube video ads maker
you will ever need.
Predesigned graphics to make videos ads easily
Choose from an exclusive collection of well-designed text effects, CTAs, social media buttons - like subscribe, etc, icons and emojis, lower-thirds, and more to help your YouTube video ads convert better and deliver on their goals.
Use transitions & effects to make it like a pro.
Choose from hundreds of transitions and add video effects such as lens flare, bokeh blur, and a flashback from a whole range of effects between scenes to create highly convertible YouTube video ads.
Vast stock content library
Choose from 8m+ stock images and videos from iStock that are integrated with InVideo, as well as a sound and music library, to add relevant effects to your YouTube video ads.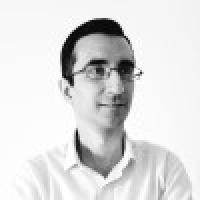 "
Possibly the best tool for video making
"
Ankush C.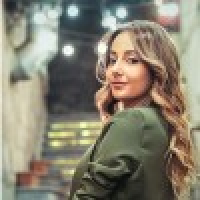 "
The best for social media
"
Gayane Y.
"
Create video like a pro
"
Fausto P.
"
Amazing product and world beating service
"
Jonathan C. J.
"
Must-have marketing tool
"
Deb McDiarmid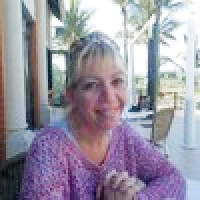 "
A Fun & Easy Video Creation Software
"
Fiona W.

"
Video app of my dreams
"
Hoang Phan
"
Finally, videos made easy with superb support.
"
Juan C.
"
This is what video creation should be!
"
Sarah P.
"
Making everyone a video producer
"
Hetvi K.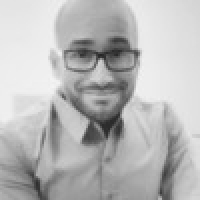 "
Top-tier video content creation tool
"
Jason Z.
Features of online
YouTube video ads maker
5000+ and growing templates
Powerful editing features
Trim
Crop
Transitions
Text
Stickers
Record a voiceover for your video or convert text to speech
Trim
Fade-in & out
Loop
Voiceover
Add your team and collaborate on your video

The right plans,
for the right price
How to make
effective YouTube video ads?
Choose a template
Find a template that goes with your ad objective or design your unique YouTube video ads from scratch. In our ad maker, you can find YouTube ad templates, Instagram ad templates, Google ad templates, etc.
You can also create in-feed ads or pre-roll ads.
1
Upload your media
Upload your product photos and videos to the editor. Our YouTube video advertisement maker supports various media files such as images, videos, and audio to let you create ads in various formats.
You can also use stock footage from our 8 million+ stock library.
2
Edit your content
Our online YouTube video ad maker hosts a range of features like removing backgrounds, cropping & resize, color filters, masks,
and transitions to help you create YouTube video ads that work!
3
Add music to your video ad
Use music from audio blocks or upload your own composition to set the mood for your YouTube video advertisement.
You can also use text boxes to add words as an alternative to audio for viewers who like to scroll on mute to get the best of both worlds!
4
Download & Share
Time to take your YouTube video ads to your audience!
Download it in the highest quality and let the world know all that your brand or service is about.
5
How do you create a YouTube ad?
What type of YouTube ads can I create with InVideo?
Can anyone make a YouTube ad?
Are the images copyright-free?
Can I put my own ads on YouTube?
Create the best
YouTube video ads
Reach out to new clients for your business or product quickly and effectively with YouTube video ads.
Make your YouTube video ads today!