Okay, so you have done it all – brainstormed video concepts, took some shots, bought a video editor, and edited your hearts out to make this video as perfect as you can.
What next?
Without planning a proper distribution strategy for your videos, you will be wasting all the hard work you have put into producing that video content.
This article covers all you need to know to decide on your distribution channels, and we have the top 12 platforms where you can start pushing your video.
Without further ado, let's get started?
Why Video Marketing?
Before you move into the details of video-making strategies, let's understand why you should go for video marketing.
According to the recent Wyzowl statistics, 63% of the businesses prefer to go for video marketing, of which 82% considered it to be an essential strategy to reach out to their customers and give them a good Return on Investment (ROI).
But the question is, why do they think so. So, let us check out the fuels behind this belief.
A. Videos add on to conversion and sales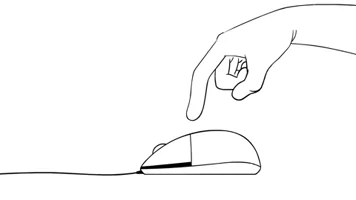 Adding a video to your landing page will increase your conversion rate by 80%, as per the reports presented by landing page experts at Unbounce.
Pro-tip: With InVideo for business, you get templates tailor-made for your video marketing needs as well as video-editing services on demand. Get your free demo here.
Wyzowl statistics have shown that explainer videos have ensured 74% of viewers to buy the product, and therefore, these videos can add on to your sales as well.
B. Videos boost your ROI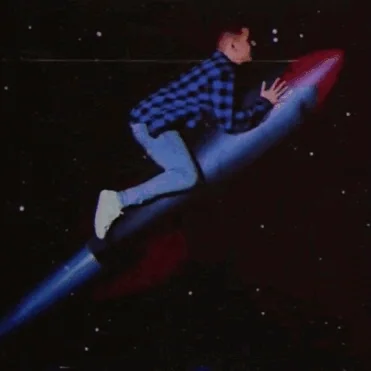 If you are thinking about the cost that you will incur for your marketing videos, then you can go for cheap and efficient alternatives like pre-made templates. Moreover, marketing videos ensure a good return on your investments, and therefore such investments are worthy of making.
Make sure that your videos have enough information depicting your business. Viewers mostly look for these, and not providing them with much can turn out to be an absolute turn-off for them.
C. Videos can employ the emotions and trust of the viewers

One of the effective ways to grab the attention of the viewers is to include the emotions of your target audience in your marketing videos. If your video can strike the right chord in their heart, it will engage their attention.
Moreover, some viewers tend to be skeptical about the genuineness of the services of any company. Therefore, you need to opt for an effective online video marketing strategy that will help you gain the trust of your viewers.
You can go for a conversational form of advertisement, which, according to a study conducted by the e-tailing group, has earned the confidence of around 57% of consumers to go for the product online.
D. Google prefers videos
If you have a video embedded in your website, the chances of it being shown in Google, according to Moovly, increases by a whopping 53 times.
Moreover, YouTube is a product of Google itself, and therefore, your marketing videos will surely up your search engine rank and boost your business.
Now that you know the importance of content distribution in video marketing, it is time for you to chalk out how you would devise your plan of action for the same.
The first thing to consider is what kind of video you need to channel out to your viewers. Think about the content of the video and ways to enhance its visibility of it.
2 best types of video that you can market
#1 - Educational videos
If your business caters to solving the problems of your customers, then you can make an educational video that will give essential tips to the viewers about how they should plan their approach.
If your viewers consider your video to contain all the necessary information needed, they will undoubtedly follow them and encourage other potential customers to view it. It sounds like free promotion, doesn't it?
#2 - Videos with flavors of humor
As mentioned previously, videos that strike the emotions of the viewers have more chances of engaging their attention. Humor is one emotion that most marketing videos aim at, since humor has, over the years, proven to linger on the minds of the viewers. If the viewers think more of your videos, the higher are the chances that they will spread the word.
Pro-tip: With InVideo for business, you can get templates customized for your specific video marketing needs as well as video-editing services on demand. Get your free demo here.
Now let's get down to the real stuff. After creating your video, you will need multiple channels to distribute your content. Here are 12 top video distribution channels that you should consider using.
12 Best Video Distribution Channels you should use for your Video Marketing
Digital Marketing Channels to promote your videos can be divided into organic and paid platforms. Let's walk through each of the channels in detail.
A. Organic Marketing
One of the current trends that are storming through the internet is social media, and it has collectively managed to get a lot of time from viewers of all ages.
If you put up your video on any of these platforms, your video will likely be viewed by a maximum number of your target customers.
Choose the right platform according to your business strategy:
1. LinkedIn
LinkedIn slightly deviates from the rest of the social media platform since it focuses mainly on professional media sharing.
Viewers on LinkedIn prefer explainer videos so that they can have an idea of the business. With the new live streaming option added by the company, you can broadcast company events and roadshows on the platform as well.
Know from the pro
Travelers is a New York-based Insurance company that frequently posts videos on LinkedIn. Their videos are short, crisp, and emotionally stirring. 267,000+ followers for an insurance company is not bad, is it?
Pro-tip: Get tailor-made templates for LinkedIn Video Marketing with InVideo for business. Get your free demo here.
Tips/Hacks
- Make your video sound-independent and instead include subtitles and captions
- Try to restrict your video to 30 seconds for brand awareness missions and use longer videos for educational content
- Add an emotional factor to your video to attract viewers and increase engagement
- Add topic hashtags to increase the visibility of your post
2. Facebook
Facebook has a more extensive user base, with 8 billion users worldwide.
Generally, the posts are texts and pictures, and therefore, you need to ensure that your video stands out in the crowd.
Know from the pro
Airbnb is one such travel-based company that frequently uploads travel videos of different places, videos providing travel tips, unique experiences provided by hosts, and videos to connect followers with matching hosts on their Facebook page:
If you are a travel-based company looking for travel video templates, you are in for a treat! Check out these 50+ travel-related video templates.
Tips/Hacks
- Make your brand stand out from the rest by using colors, themes, and images based on the theme of your business
- Ensure that the format of the video matches the requirements on Facebook. An aspect ratio of 16:9, resolution of 720 px (minimum), and maximum file size of 2.3 GB is preferred
- Have a catchy but short caption to attract your target customer
- Tag the people appearing in the video so that you can reach out to their friend circle as well
3. Instagram
With around 1 billion active users, Instagram is a visual paradise as compared to other social networks.
Instagram allows videos of a maximum of 60-seconds duration to be posted on its feeds.
One of the recent trends that followed in Instagram is to release a teaser of the video, and the viewers are directed to the official websites to complete watching the video.
Additionally, Instagram has options like disappearing stories and IGTV, where you can post vertical videos and that too, within minutes.
Pro Tip: Looking to create thumb-stopping videos for your Instagram posts? With InVideo for business, you get access to tailor-made Instagram templates as well as video editing on demand. Get your free demo here.

Know from the pro
Amazon often uses Instagram to market its video content. In such videos, you will see children playing with toys, amazon boxes, plus a few cameos from celebrities. They also use animated videos to promote their products and/or marketing offers:
Create amazing videos easily with our Instagram video templates
Tips/Hacks
- Use minimal writing on the video, but the description should complete the picture
- Ensure that your video format fits a small screen display. Preferred Video Format: Aspect Ratio of 1.91:1, the maximum file size of 4 GB, Maximum video length of 60 seconds, Minimum Resolution of 600X 315 pixels (for landscape videos)
4. Pinterest
Another widely used social platform for video marketing is Pinterest. The platform offers to connect like-minded people, and thus helps the businesses to communicate with their targeted consumers.
According to the statistics by vidooly.com, 83% of Pinterest audiences are women between the age of 25-54 years, and DIY crafts, beauty, recipes, travel, and health-related topics are most popular.
Know from the pro
Omggdealz is one such online trade company that showcases its products and deals as short video posts on Pinterest.
Click here to use one of these beautiful templates for your Pinterest video marketing.
Tips/Hacks
- Make sure that you add the word "video" on pin descriptions and board titles
- The description fields should contain backlinks
- Include your Pinterest CTA on your video landing pages
5. Twitter
Twitter is one such social media platform that is frequently used by celebrities. So, it's a perfect launchpad to upload your videos.
For Twitter users, it is essential to engage your audience in the first few seconds. Also, make short videos since the attention span of Twitter users is very less.
Know from the pro
Starbucks coffee frequently comes up with innovative video ideas on Twitter:
Short InVideo templates for your Twitter video marketing
Tips/Hacks
- Entice viewers through alluring captions and tempting first glimpses of the video
- Since the attention span on Twitter is generally lower, reduce your video to bite-sized chunks
- For optimal performance, keep the file size to 1 GB and maximum video duration to 2 minutes and 20 seconds
6. YouTube
YouTube is the most prominent platform for uploading videos. The number of viewers in this channel is around 2 billion, a number so large that any business can find its intended audience in this channel.
One point that you need to consider is that you use the right keywords for naming and describing your video, as people tend to get lost while going through other people's recommended videos.
An executive from Cloudways, recommends that you "make videos which are relevant to your niche. Also, make sure you change up the content every now and then. Your videos should provide value and respect your viewers' time."
Know from the pro
One of the prominent users of YouTube for video marketing is Hershey's. They share stories, animated content around their product, launch videos, and more.
Find the YouTube video marketing templates
Tips/Hacks
- Add a small description/transcript to your videos
- You can add interactive elements in your videos as CTA
Note: If you have a video in any other size than 9:16, you can easily resize it using InVideo's online editor in under five minutes. Check out this step-by-step video tutorial.
7. Landing pages
There are several places on the website where you can put your video. The first page that any viewer will encounter is the landing page of your website.
Having a video on the landing page will provide maximum engagement of the viewers to your business.
You can look into some of the video templates for landing pages here.
Tips/Hacks
- Make sure that your video is placed above the fold
- The running time should be short
- An attractive thumbnail should represent the video
- Include a Call-to-Action (CTA)
8. Video Hub on your website
You can create a video library on your website and have all the videos you create in a playlist manner. These videos can be on product guides, industry knowledge, social work, and more.
The viewers can directly go to the video section, where they can go through the video of their choice and have an idea of your business.
Know from the pro
Fox movies have a separate section where they highlight the trailer of the different upcoming films of their production house.
Influitive is an advocate marketing solution firm that frequently uses videos to inform customers about the details of advocate marketing, and their offerings as well as highlight some of their happy customers.
Tips/Hacks
- Embed proper videos on appropriate pages
- Use appropriate keywords to enhance your SEO rankings
- Make short but catchy videos
You can look into some of the website templates. And if you want tailor-made templates for your business, you can get them with InVideo for business. Get your free demo here.
9. Email
Recent studies by Syndacast have shown that including the term "Video" in the subject of the email increases the chances of the mail being opened by 19%, the click-through rate by 65%, and reduces the chances of un-subscription by 26%.
Make sure that the video length is between 30 to 90 seconds, and you can also use a marketing automation platform to help you create HTML email templates and to keep track of your video email campaigns.
Know from the pro
Funko, one of the leading creators and innovators of pop-based products, mostly sends emails with marketing videos in them.
Tips/Hacks
- You can add autoplay to your video to decrease the number of clicks required
- Embed a looping GIF thumbnail for faster loading
10. Blogs
Another platform where you can use marketing videos to promote your business is blogs.
Videos are of the same help to the blogs as they are to the website – videos are attractive, they sum up the complete information which otherwise will take pages of text to describe, and viewers prefer videos if they are informative and helpful.
According to Animoto, 96% of people prefer to watch product videos before making a purchase.
One thing to keep in mind is that search engines like Google do not investigate the contents of your video. You need to add a small description along with your video, for them to understand and show up in their pages.
Know from the pro
One interesting example of videos being used in blogs for the promotion of business is Vidyard. They frequently put up "how-to" videos, tips from professionals, and models from leaders.
IMPACT is an inbound marketing agency that uses videos on its blog regularly. In the screenshot below, blog contributor Liz Murphy showed an embedded video for her post on how to get comfortable on camera.
Tips/Hacks
- Make sure that you add appropriate keywords that best describe your videos
- Embed Youtube videos in your blog posts instead of adding video files directly
- Share your posts with relevant, high ranked businesses so that your video gets promoted
Others:
In addition to these examples, you can also incorporate your videos in press releases, partner blogs, sales assets, etc. Video advertising on platforms like Google Ads also helps in the process.
Pro Tip: Looking to create customized videos for your blog in minutes? With InVideo for business, you get access to video editing on demand. Get your free demo here.
B. Paid Channels
11. Paid Ads
You can use platforms like AdSense and Adwords where you can lay your focus on specific audiences, analyze the results of the campaign that you undertook, and decide on what to improve upon in a short time.
Tips/Hacks
- Create multiple videos and experiment with what works
- Keep the video short and to the point
12. Paid content promotion
Reddit Ads, Outbrain, and StumbleUpon are some examples of platforms where you can pay for content promotion. You can also promote your content on social media platforms.
Know from the pro
Energy Drink Company, Red Bull frequently uses videos for marketing on social media platforms like Facebook.
You can use any of the facebook templates.
Tips/Hacks
- Add a geographic location to your videos
- Focus on a target audience by categorizing your video
Conclusion
After going through this blog, I am sure you are pretty much equipped to distribute your marketing video. Make sure you do not waste your efforts by simply posting your video on one or two platforms. And start creating videos for your distribution channels with InVideo for business, with which you get access to tailor-made templates as well as video editing on demand. Get your free demo here.