Edit videos on the go
with InVideo companion mobile app
---
Easily trim or cut your audio tracks with our audio trimmer tool. Our tool supports a variety of audio formats and allows you to customize your audio settings to fit your specific needs.
Transform your audio effortlessly with our user-friendly audio trimmer tool - try it now and enjoy the creative process!
How to trim audio?
1
Select Your

Audio File

Click the 'Upload Audio' button and upload a track from your own system or get one from our music library to our online video effects editor.
2
Trim Audio
Select your audio track, and click on the trim button. Now, select the in and out point for your audio track, and then click "Done".
3
Download & Share

for Free

In just a few clicks you have trimmed your audio track, ready to be used. Download and share it for free.
Why should you
trim audio?
Use Audio Trimmer to Highlight
Removing unnecessary portions of an audio file allows you to highlight the most important content and make it more prominent. This can be particularly useful for creating audio summaries or highlight reels. Moreover, a trim audio tool can help you create professional-quality audio content by allowing you to carefully craft and edit your audio files to suit your specific needs and goals.
Save Space by Trimming Audio
When you remove unnecessary portions of an audio file using a trim audio tool, you can significantly reduce the overall file size of the audio file. This can be particularly useful if you are working with large audio files or if you need to share the audio file with others, as a smaller file size can make it easier and faster to upload, download, or transfer the file. Overall, using a trim audio tool to reduce the file size of your audio files can help you save time, increase efficiency, and improve your overall workflow.
Trim Audio to Remove Unwanted Content
A trim audio tool allows you to remove unwanted portions of an audio recording, such as silence, background noise, or irrelevant speech. By doing so, you can make the audio more concise and focused, which can improve the overall quality and make it easier to understand and engage with.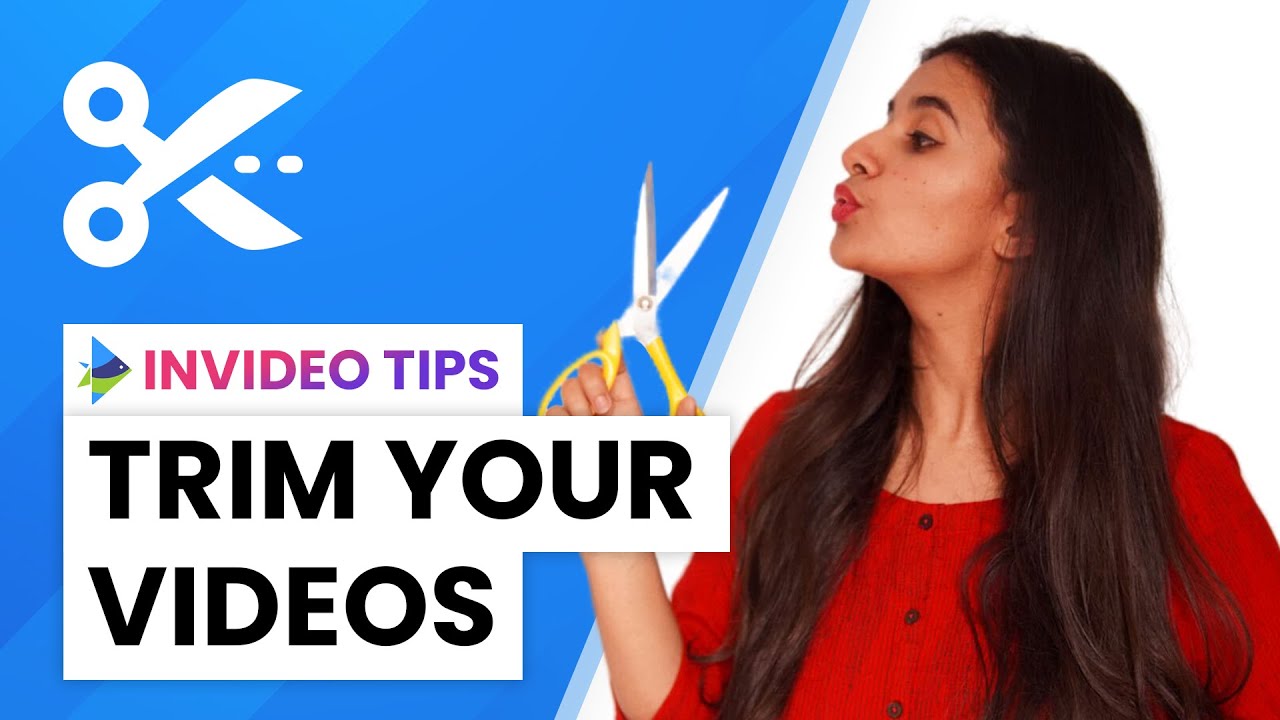 Frequently Asked Questions
Can I use an online audio trimmer to trim audio files of any format?
Is it possible to create custom fade-ins or fade-outs when using an audio trimmer tool?
Will the quality of the audio be affected when I trim an audio file?
Is it possible to add effects to an audio file while trimming it with an online audio trimmer?
For Advanced Editing
Try the
InVideo Editor
It is power-packed with 5000+ customizable templates, video stock footage from iStock, filters, and everything else you need.

Try InVideo's full-featured video editor.