Is your hard work not able to translate to views on YouTube? Are you wondering where those 1.8 billion people are and what are they watching? We've been there too. For creators and marketers around the globe understanding or cracking YouTube's algorithm has been puzzling. It takes a lot of hard and heart work to create something valuable, and even more to understand how to get more views on YouTube.
Just between you and me, we've got simple, step by step solutions from one of the best YouTube strategists on the planet. Nick Nimmin's insights on how to get more views on YouTube are fresh, smart, and simple to execute, with no complex algorithms to master. He also spills the beans on how to get more views per YouTube video by leveraging social media (even if you don't have a huge following).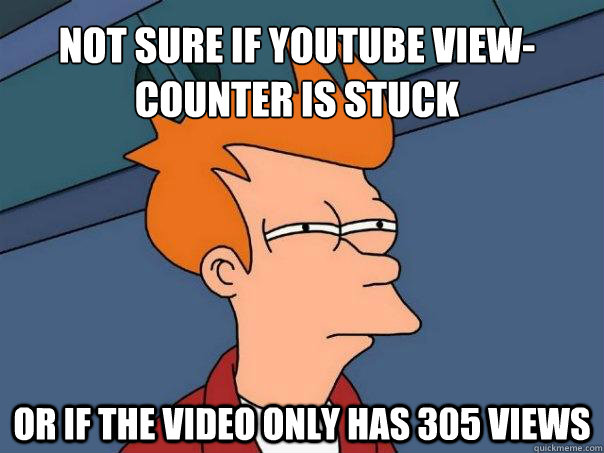 Plan of action:
1. Finding your content theme
Finding your content theme may feel as simple as going with your passion but let us tell you, it is a lot more work than that. While a lot of this work is also introspective, you will have to get into research mode to understand who you're creating for.
First, let's look at what we already know. Figuring out what you enjoy and are passionate about, so much so that you can tirelessly talk about it all the time is important. It can't be something that you're mildly interested in because you will run out of things to talk about or lose interest sooner or later.
One of the things that you can do to make this process easier is to check your interests thoroughly. What is it that you are constantly searching for or trying to get better at? Are you talking about this passion with your friends regularly? Do you follow and engage with communities that foster this passion? If you've checked every box and you're sure of it, make a note of it because the search doesn't end here.
While your introspection has given you an answer to what you are passionate about, it is important to who your audience is and what they are currently consuming – more technically, the demand and competition.
Browsing through YouTube's search you will find many other creators in the same space, doing similar content. Let this not deter you because the more the people creating the content, the bigger the demand for it. One of the most crowded spaces on YouTube is tech, how-to's, product reviews, fashion, and tutorials. The sweet spot is always one where there are high demand and less competition. However, YouTube is a nurturing community, built for creators and so, if you have something unique to bring to a crowded space, for an audience that is hungry for more value, you'll do well.
For example, Lauren "Lolo" Spencer is a wheelchair user and YouTuber. Her channel Sitting Pretty Lolo is an informative guide into the life of physically disabled people. She draws from her own experiences and talks about dating, disability fashion tutorials, everyday challenges dealing with society, etc.
Lauren has taken something that she is passionate about yet very personal and made it into a channel that educates and encourages her viewers on topics that are most relevant for those who are physically disabled.
You'll find many examples of YouTubers who have taken a small but passionate fragment of their life and turned it into something that adds value to those who engage with their content. The key is to find something unique to you that motivates you to be vocal about it.
With your content theme in place, let's get down to creating valuable content for your audience. 
2. Identifying the topic and title for your videos
Have you been sitting at your desk wondering what the topic for your YouTube video should be? Is it wise to start creating the video without knowing what your audience is looking for? What are they looking for? How can you solve their problem? Should you set on a title before you even start scripting for your upcoming video?
Believe it or not, most successful YouTubers start with researching a title for their video. Knowing what your audience is looking for allows you to create content that is needed, giving value to your viewers. 'Search intent' or what people type in into the search bar on YouTube can spill insightful beans about what your audience is looking for.
It is important to keep 'search intent' in mind when choosing a title for your YouTube video. This takes you one step closer to your video ranking on YouTube, thus making it more discoverable to your audience. Here's how you can research the title and topic for your videos:
A. YouTube auto-recommendations
Do you know one of the best places to research for your title and topic is YouTube itself? YouTube's auto-recommend feature on the search bar helps you identify your audience's search intent. With this information, you know what your audience is typing in, to potentially get your video as a solution.
For example, when you type 'photography' into YouTube's search bar, you essentially get a list of video ideas that people are interested in.
To further analyze the search intent, pick any one of the keywords. Let's take 'photography hacks' for example. You will get a more focused list about what users are searching for – like photography hacks for Instagram or photography hacks at home.
Let's take the search one more step further and take a look at the videos that have ranked for 'photography hacks for Instagram' on YouTube.
Do you notice that the first 3 results have the keywords 'Instagram Photo Hacks' in their title? This is because 'Instagram photo hacks' is a keyword and most likely also a search intent.
The top videos also tell you the kind of content that most likely works for this search intent. In the case of our example of 'photography hacks for Instagram', listicles with quick steps is the best approach. However, if you're searching for a video on how to create Instagram Reels, the search results will tell you that a step-by-step tutorial works best for these kinds of videos.
When you're researching for a title on YouTube, make sure to take note of such patterns. This will help you identify the keywords that you can add to your title and also help you choose the type of content you can create for your video.
B. Using Ahrefs Keyword Explorer to find keywords
Unlike Google, YouTube does not have a keyword search tool and so it is important for you to source your keywords from trusted third party websites like Ashrefs or YouTube Suggests.
Once you have narrowed down on a keyword from YouTube's auto-recommendation, check its volume and global reach on Ahrefs Keyword Explorer. All you have to do is type in your keyword, set the Keyword Explorer to YouTube, and hit search. You can also filter your search for a specific location.
You will get the search volume and the global percentage for your keyword. You can then check similar phrases or get more keyword ideas by exploring the tabs on the left-hand side.
C. Arriving at a search-friendly title
Once you have chosen your primary keyword, you must go back to YouTube and check how you can make your title search-friendly. Know that YouTube is a search engine and it responds to keywords that are typed into the search bar. Your primary keyword solves one aspect of getting discovered but it is only when you creatively frame the title, that you will get viewers to click on it.
For example, your title can be '10 creative Instagram photo hacks to try in 2020' or '15 Instagram photo hacks for the perfect feed'. 
 You can also read Nick Nimmin's two-step approach to choosing your next YouTube video topic.
3. Optimizing Thumbnails, Description, And Tags On YouTube Videos
With your content and title ready, what comes next is creating an engaging thumbnail. Did you know that apart from titles for YouTube videos, your thumbnails are the next best thing to get the attention of your users? Many YouTubers spend hours perfecting their thumbnails as they would perfecting their videos! The title and thumbnail need to work together as a team for you to win the click. 
The thumbnail allows the creator to convey in a few words why the viewer should choose to watch their video amongst the many others in the search results. It is thus imperative that you spend quality time making the thumbnail so well that it grabs the attention of the viewer immediately.
Don't just add the title phrase to your image. Think of the user when you make the thumbnail. What is it that will pique their interest and get them to click on your video?
Use this space as an opportunity to communicate with your user a key aspect of what the video offers that they should care about. Adding a smart call out will intrigue the viewer and is one of the main tricks of how to get more views on YouTube.
For example, if you're speaking about a product, in this case, an iPhone 7 Pro, a picture of the device will immediately connect with the viewer. If you add text and graphics highlighting one of the main features of what the video talks about, it makes the viewer more curious.
It is also crucial for viewers to identify with your thumbnails. Nick Nimmin often uses the word "YouTuber" in his thumbnails because his audience identifies with it the most. They then know that this video has information that is important for them. You will also see a lot of photography-based channels use the word "Professional Photographer" in their thumbnails. This is their way to directly call out to their community, i.e. people who are interested in learning to shoot, edit, and become professional photographers.
To create quick and easy thumbnails without using complicated applications like photoshop, you can use the thumbnail generator on TubeBuddy or VidiQ. Their thumbnail generators let you choose a still from the video or upload an image, to which you can add text, your logo, and other images.
4. Crafting the perfect description
While a lot of people think that no one reads the description of a video on YouTube, it gives you a great space to share more with your audience. The description of the video is the second thing they read after the title and it helps them choose if they want to indulge in the content or not. However, that is not its only purpose. 
Over the years, marketers have creatively used this space to reach out and engage with their communities. They use the description to redirect viewers to other relevant content or share information about their products and where to buy them. Content creators also use this space to give their viewers nuanced highlights, making it easier to interact with their content.
Writing timestamps and bookmarks in the description lets your audience skip to the part that is most relevant to them. These are called chapters on YouTube and it lets you break down your video into separate sections, each with an individual preview – making it most useful for long videos that have a lot of important information. 
When you're working on your description, remember to not be sloppy. Your description should not be a blob of words, instead, it should be a well-organized resource of information and call-to-actions.
Always remember that the description of the video must be written in a natural and organic language. It should also include 1-2 keywords that best describe your video. The main keyword used in the title must also be a part of your description. With the right keywords, you can get free YouTube views and increase the viewer's watch time.
As businesses and creators on YouTube, this space is essential to have a conversation with your audience that can lead to an interaction in the comments section. Also, it is important to add links that can redirect your viewers to subscribe to your channel or find you on other platforms or allow your user to explore more relevant content on your channel.
Now that you have a search-friendly title, a catchy thumbnail, and an engaging description, let's complete the video uploading process by making sure you add relevant tags – key in making sure your video gets discovered by the right audience.
5. All about tags
The next most important and equally crucial part of uploading your video is adding relevant tags. Tags let people discover your content on YouTube. It is the best way to let search engines know what your content provides so it can match it to the viewer's expectation.
While YouTube does not have its keyword search tool, there are many third-party tools like VIDIQ, TubeBuddy, Ahrefs Keyword Explorer that can help you identify the right tags and keywords for your video. You can also make a note of relevant tags that you come across while searching for keywords to add to your title. Here's how you can find the most relevant tags for your videos:
A. Youtube auto-recommendation
YouTube auto-recommends tags and phrases that are most relevant to your video. For example, if your video is about street photography, it will find you relevant tags after you put your primary keyword in – like 35mm photography, candid, street, etc.
B. Use Ahrefs Keyword Explorer to find tags with high search volume
Ahrefs Keyword Explorer gets its data from 10 different search engines like Amazon, Google, YouTube, and Bing, from 171 countries. You just have to enter the keyword and you will see its ranking, both globally and country-specific – regarding the volume and clicks data. You can also research more with five keyword idea reports.
This tool is most useful to search for a list of keyword ideas. You can put all the relevant keywords in the search bar (add up to 10,000 keywords) and it will scout through the database and show you all the keywords that have search volume on YouTube.
Keyword Explorer can also be used to generate new keyword ideas. Let's say, you're making a video on Reiki Healing. The Keyword Explorer will give you suggestions on keywords that are most relevant and have search volume for YouTube. You can also click on 'Phrase Match' on the left-hand side to get all the keywords in their database with the same seed.
Reiki Healing in itself is a wide concept and you're probably making a video on something more focused like reiki for animals or reiki chants. To get more focused keywords, click on the include button on the top section, and add words that are most relevant to your videos. In the example below, we added the words – chants, animal, dog, holds. Be sure to click on the 'Any words' button to get keywords that include any of the words that you have listed. If you want to be focused on a keyword that includes all the words you have listed, click on 'All words' and then press 'Apply'.
You now have a list of keyword ideas that include your focus words to and give you information about how the keyword ranks on YouTube. You can also choose to exclude words that you don't want in your keyword search by adding those words in the exclude filter.
The phrase that is key and should rank the video has to be your very first tag. Following that, add tags in the order of importance. It's important to remember that relevance is key when using tags. If you don't add the relevant tags, YouTube will not be able to connect your video to the viewer's search, leaving it undiscovered and out of its recommendations.  
C. Check tags used on trending videos
Did you know you can see the tags your competitors have used to rank their videos? All you need is a chrome extension for YouTube, like VIDIQ & TubeBuddy.
With the chrome extension, you will be able to check insights and analytics on videos uploaded by other channels, which include tags that have been added to the video. 
This not only lets you pick out tags that helped their video rank but also reaches the right audience.
Read more about how you can make on-page optimizations on your YouTube video.  
6.  Amplifying your video's discoverability
While you have optimized the title, thumbnail, and description to do its magic to get viewers to click on your video, you still need to amplify your video's discoverability. Before we dive into the things you can do to amplify your video's discoverability, let's look at how YouTube's algorithm works.
How does YouTube's algorithm work?
In YouTube's own words: Videos are ranked based on a variety of factors including how well the title, description, and video content match the viewer's query. Beyond that, we look at which videos have driven the most engagement for a query, and make sure it's easy for viewers to find those.
So apart from the on-video optimizations (title, tags, description), YouTube also pays a lot of attention to videos that show high engagement and make it easy for users to find those videos by recommending and ranking those videos.
Of course, YouTube wants you to keep viewers on their platform. Think about it – more video views mean more ads are shown, which in turn means more money for YouTube.
Engagement is measured through likes, dislikes, comments, CTR, audience retention, average watch-time, end-screen clicks, card clicks, and more.
So when you publish an engaging video, YouTube recommends it because it keeps the viewers hooked. This means that if your video can't hold the attention of your audience, no meaningful keywords or creative thumbnails are going to help you rank on YouTube. To increase engagement, let's look at some hacks you can do to amplify your video's discoverability.
A. In-script optimizations
(I) Make the video interactive:
If your video just has a person talking about a product for 10-minutes, you know people are going to drop off immediately. It is important to script your content in such a way that it sparks curiosity and interacts with your customer. When you sit to write the script or outline of the video, think about how you can relate to your viewers? 
For example, a cell-phone review video will give you a lot more information on just the features. The reviewer will often tell you about how a feature benefited him or made it easy for his work to function. These simple bits of information he tells his viewers helps them relate to him and his review of the phone.
(II) Use visual cues:
Adding images, text graphics and pop-ups to your video can not only make it more visually vibrant but can also help you increase retention. This also helps in highlighting important information like numbers or dates and can turn around a flat and long video, into a more engaging and interactive watch.
(III) Get to the point
If your video does not tell your viewer what it is about in the first 30 seconds, you're probably going to see a lot of drops. It is important to get to the point right away and not beat around the bush. While you can add a lot of examples and references, make sure it is about the main topic of the video and adds value to the viewer.
For example, a lot of cooking channels also dive into where the recipe originated or how you can use alternatively available spices to get a similar flavour – it all pertains to the recipe and is helpful information. You will also notice that all of this secondary information is well spaced out after the main focus of the video has been established.
B. In-Video optimizations
(I) Adding transcripts or closed captions
When you add closed captions you are firstly broadening your audience by being viewer-friendly to people who are deaf or find it difficult to follow your accent because they are from a different nationality. Secondly, closed captions are crawlable by search engines thus giving you an SEO boost.
YouTube does have an option to generate automatic captions but they are not accurate. However, you can correct them or add your own.
(II) Adding Cards
Cards and end screens on YouTube can help increase viewer engagement and watch-time. They are in-built YouTube tools that help you communicate with your viewer when they are on the platform watching your video, regardless of whether you're logged in or not.
Cards are used to redirect your viewer to other content on your channel or an associated channel, call-out to subscribe, or even conduct a poll.  You can have up to 5 cards per video and there are a variety of card types like merchandise, fundraising, video, etc.
When a viewer taps on a video, all cards associated with the video appear on the right side of your desktop screen or below the player on mobile in portrait mode. Cards are known to best work when they are placed in tandem with your script or are relevant to the video. For example, if you are a travel blogger and wish to announce your new merchandise, it is good to use a card at that moment in the video, giving your viewer a direct call to action. They are also timed, so if a viewer ignores the card, it will disappear after a few seconds. You can also use cards on your older videos to promote freshly uploaded content or redirect viewers to your website.
(III) Adding an End Screen
End screens are used to direct viewers to more content on your channel by placing a clickable card at the end of your videos (usually the last 5-10 seconds). This not only increases your channel's watch-time but is also known to be a great way to cash in on new subscribers.
End screens can be viewed on both the desktop and mobile and you can add up to four elements. You can direct viewers to another relevant video, a playlist, an associated channel, and even call out for a subscription to your channel. You can also use YouTube's analytics to understand how well your end screens are working and make edits to them as necessary.
(IV) Create Playlists
A playlist is a set of videos that are organized by topic or theme and show up in the videos section of YouTube. It makes it easier for businesses to club relevant content together for easy consumption and it also makes it easier for viewers to find the right content for them on new channels.
Playlists are also a great way to increase watch-time because when you click on the playlist, it will automatically play the consecutive videos on the list. They also rank for SEO if you use the right keywords. If clubbed well with other relevant videos, a playlist can act as a magnet to pull in more viewers to your channel.
For example, if you made a video about speed reading. When tagged alone, this will only show up as a result of its keyword. However, if it is clubbed in a playlist called 'Productivity Hacks' it will rank for multiple keywords and will give YouTube a better understanding of your video.
C. Encouraging conversations in the comments sections
What is a better way to show YouTube that your audience is engaged than having them connect with you in the comments section?
If viewers are responding to the video with likes and comments, YouTube is more likely to promote it. While there is no figure to determine the optimum number of likes or comments, getting a lot of views and comments within the first few days of uploading can play an important role in getting a video ranked.
A lot of comments on your video lets YouTube know that your video is a popular choice and should be recommended to those looking for similar content. It also helps in engaging your current viewers so that they explore more videos on your channel.
Here's a simple trick to increase engagement and keep the conversation going. When you receive a comment saying "great stuff. Really helpful!", don't reply with a simple thank you. 'Thank you' is a conversation killer. Instead, engage in a conversation with the viewer. You can ask him what was the most useful insight he got from the video or if he would like to recommend a topic for the next video. This keeps the conversation going and increases engagement and ranking.
Pinned Comments are another way to interact with your viewer. You can redirect them to another video on your channel or ask them a question to drive engagement.
D. Redirecting traffic from other channels
YouTube will prioritize content that gets views from other channels onto its channel. When it sees traffic coming from your social media pages, website or other channels on the internet, it adds credibility to the video and increases engagement.
Here's how you can redirect traffic from other channels to YouTube:
(I) Create backlinks
If you're familiar with how Google SEO works, you'll know how backlinking can add to the credibility and value of your content. It works the same for YouTube. To increase backlinks and add to your amplifying efforts, make sure you post on multiple platforms which can include your website, blog, Reddit, Quora, and even guest posting on other blogs that your video can add value to. The more backlinks you are able to create, your SEO for YouTube will work better.
(II) Promote on social media
When people feel a sense of belongingness, they engage with the content more. Social media has made it easier to connect with like-minded people from across the globe and share a space to interact and engage with them.
While creating communities is a time-consuming but powerful trick to get more views on YouTube. You can leverage your community on social media to spread your content to like-minded people. You can find many existing communities on social media sites like Facebook groups, Reddit, Twitter, and Instagram that fit your interests. Interacting with these communities regularly not only makes you an active member but also someone reliable who also makes videos on topics that the community is interested in.
The trick here is to not simply spam content in the community. Take time to interact with other members of the community and wait for an opportunity to share your video. Also, remember that simply posting the link won't get the video any attention. Make sure to write a simple 2-line description of why the fellow-members should take interest in that video.
Not everyone has 100K followers on Instagram or an engaged Facebook Page but that shouldn't be a barrier for your video to reach the right audience.
The internet has made it easy for us to reach out and share our work with people who need and appreciate it.
Here are a few ways you can promote your YouTube videos if you don't have an audience:
(I) Leverage communities on Quora and Reddit
Online forums and communities like Quora and Reddit have tonnes of users coming on their platform for answers and suggestions every day.
The process is simple. Find a pre-existing thread where someone has asked a question or started a discussion most relevant to your video. Type in the best answer you can give and then link your YouTube video at the end to support your answer.
(II) Collaborate and interact with other YouTubers
YouTube is a community in itself and the more you interact with it, the more the community will engage with you. You'll find many creators in the same space who you can collaborate with and put out content that benefits both your communities.
You can also pitch ideas to a brand, influencers, or a business that manufacturers ancillary products and create content with them to reach out to a larger audience. Whatever the pitch may be, make sure that it focuses on the benefits they will get from the collaboration.
When you feature on someone else's channel, with your links in their cards and description, not only are you getting more visibility from their audience but YouTube is noticing you too.
(III) Pay for YouTube Ads
If you want to reach more people on YouTube, you can pay for it with YouTube ads. YouTube ads let you target keywords, interest and you can create custom audiences too.
You should set up search ads based on your main keyword with the intent to get the paid viewers to subscribe to your channel. Your new subscribers will be notified every time you put up content, without having you pay for it again.
7.  Leveraging YouTube's analytics
Nothing makes a YouTube channel grow faster than creating relevant and quality content for your audience. To do this, it is critical to pay attention to YouTube's analytics and identify what content resonates with your audience. The insights you can pull from studying the watch-time, CTRs, how many followers did you gain per video can help you understand what kind of content works, and what doesn't. For more qualitative data, you can go through the comments on your YouTube video where you will get insights into the need-gaps of your audience and how you can create more value-adding content to help them.
Read our guide to understand YouTube metrics for beginners.
8.  Essential Toolkit for Youtubers
If you're a YouTuber or plan to become one, you need tools to be your allies so you can multitask and stay at the top of your game. With the expansion of the market on YouTube, many third-party tools have come forth to help creators maneuver day-to-day tasks like creating thumbnails, finding keywords, and studying analytics. We've listed down some of the best tools we know of that are used by popular creators in the industry to help you get started today.
Youtube essentials- the complete toolkit 
9. Repurposing and promoting your YT videos
It takes a lot of hard and heart work to create a great video. Why only limit it to posting it once on YouTube when you can create many more content pieces from it to share with a wider audience.
Imagine this: A single 10 minute YouTube video can produce at least 3 snackable videos, a promo, and a blog post, which can help you catch eyeballs across platforms and redirect them to the main video. 
Most social media platforms let you share videos and some of them like Instagram and Twitter are now also becoming hot spots for viewing this form of content. Repurposing valuable parts of your main video (which is up on YouTube) and sharing it with your communities on Twitter, Facebook and Instagram can help you reach a wider audience pool.
You can also embed your video on your websites and share it as a guest post on other websites to drive traffic from those online communities.
One of the reasons creators and marketers find it difficult to repurpose their content is because of the paucity of time and lack of resources.
What if we told you that in a matter of minutes you could repurpose your YouTube video to create snackable videos and promos, without burning a hole in your pocket?
InVideo is an online video editing tool that is slowly becoming a favorite amongst marketers. With 4000+ templates, royalty-free stock footage, and music ready to use, stickers, and text plates, video creation is no longer a mammoth task.
Here are some content ideas to repurpose your YouTube video into easy to consume content pieces for social media:
A. Creating promos
Create a teaser or a sneak-peek into your YouTube video that can be shared on social media as well as on your YouTube channel to create a buzz about an upcoming release.

Use this template to create your own video
B. Create snackable videos
Create simple and engaging snackable videos that are not only easy to consume but also gives the viewer quick and actionable insights. You can also use these videos to peak the audience's interest and redirect to watch the full video on YouTube.

Use this template to create your own video
C. Create quote videos
Choose an interesting quote from the video and turn it into an interactive video to share with your audience.
Use this template for your video
Wrapping up – with these actionable insights, we hope we have answered the question of how to get more views on YouTube. 
One of the key things Nick Nimmin says is to "believe in yourself as you go through the process of creating a successful YouTube channel." Even with these hacks, you will not get more views on YouTube overnight. It is a process to engage and interact with the audience that finally culminates in building a successful community of subscribed viewers.
So before you start working on the groundwork for your channel to get more views on YouTube, know that with a keen understanding of your audience, the content you create, and determination, you will get there. We believe it.